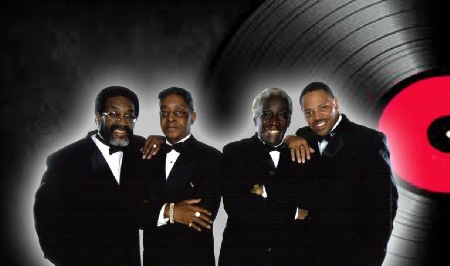 Exclusive Management - Superstars Unlimited
Maxine Porter - American Management Association(R)
Call 1+702-642-2300 or e-mail to Maxine@OriginalDrifters.com

Booking Inquiries - Phenomenal Entertainment
Call 1+301-661-6615 or e-mail EarthaPinkney@yahoo.com

Electronic Press Kit (EPK) http://originaldrifters.com/epk.html



BILL PINKNEY'S O R I G I N A L D R I F T E R S ®

Celebrating Sixty Three Years of Magical Music Moments 1953 – 2016


THE LEGACY CONTINUES!


We engage via a thrice successfully defended Registered Federal Service Mark from the United States Patent & Trademark Office and in compliance with all States' Truth in Music Laws.

Like fine art, great music stays with us through theyears to enjoy and to share.

"The best act of its genre on the music scene today," the Bill Pinkney legacy group still reflects the entire Legendary Drifters presencein the music industry and weaves a blend of nostalgic magic and on-stage excitement with a 21st Century twist. Today's sophisticated andinformed music lovers reject generic imitations, and, accordingly, The Original Drifters® remain in demand.

Music's Drifters represent more than the story of a single group's success. Changes in personnel and management have led over the years to the sprouting of many Drifters permutations, but BILL PINKNEY used the name / mark THE ORIGINAL DRIFTERS® since the 1950s, and his legacy continues. Organizer Clyde McPhatter, BILL PINKNEY ), and Gerhart and Andrew Thrasher met while singing gospel. When Atlantic Records rejected McPhatter's first offering of singers, these men joined forces, signed with the company, and established in 1953 the foundation upon which a music legacy was subsequently built.

Thirty five years later in 1988, originals MCPHATTER, PINKNEY, GERHART THRASHER and four later Drifters were inducted into the Rock and Roll Hall of Fame, which filmed PINKNEY's oral history in 2001 for its Legends Series.

Music Icon BILL PINKNEY was a Negro Baseball League sandlot pitcher, a World War II Presidential Citation recipient with five Bronze Stars, a Rhythm & Blues Foundation Pioneer Award recipient, a member of the United Group Harmony Hall of Fame, Vocal Group Hall of Fame, Beach Music Hall of Fame, and a Gospel Hall of Fame Stellar Award recipient.

South Carolina dedicated Bill Pinkney Highway, a park near his Dalzell, Sumter County birthplace, bestowed the Order of the Palmetto, its highest civilian honor, and commissioned him the State's "Ambassador of Music and Entertainment". Coastal Carolina University bestowed an honorary Doctor of Fine Arts degree.

"Drifters1: Bill Pinkney", his autobiography, is available at www.Drifters1.com .

We continue the great legacy of Ambassador BILL PINKNEY, D.F.A.Hon. with dignity, pride, and respect. We'll see you soon!